Last week the indie owners of our one-off development initiative, Future30 got together for the first time. It was an opportunity to get to know each other and set intentions for their time on the scheme.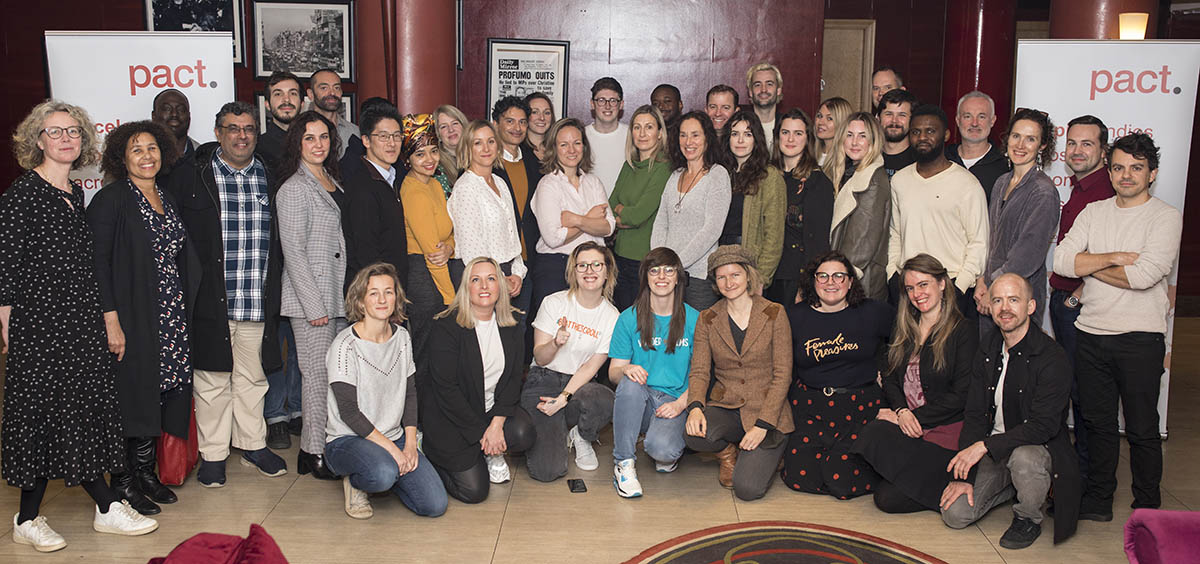 New friendships were forged over the course of the day, which was moderated by Pact's Managing Director of Business Development & Global Strategy, Dawn McCarthy-Simpson MBE.
Future30 is part of Pact's 30th Anniversary activities taking place from 4th July 2021 to July 2022. The 30 new and emerging indies taking part in the scheme were selected by a panel of industry judges from hundreds of applications and were identified as having the potential to be future game changers of the film and TV industry.
The benefits of the scheme include two years' free Pact membership and a supercharged, tailored development programme giving participants access to industry experts to help them to develop and grow their businesses.
The participating indies are:
Born This Way Media - London
Bowled Over Media - Surrey
Caspian Films - Kent
ClockWork Films - Leeds
Daddy's SuperYacht Productions - London
Dark Pictures Limited - London
Earthling Films - London
HopSkip Studios Ltd - Belfast
Indefinite Films - Bristol
Insight Films - London
Kailash Films - Cardiff
Little Bird Films - Cardiff
Little Monk Pictures - Manchester
Loop - London
Milk and Honey Productions – London
Pan Yard - London
Particle6 - Berkshire
Phoenix Television - Hampshire
Reel Soul Movies – Bath
Rope Ladder Fiction - Manchester
Skye Films Ltd - Scotland
SLNda Limited – Loughborough and London
Spirit Studios - Brighton/Hove
Studio BE – Brighton
Studio Something - Scotland
Teen Club – London / Manchester
Three Tables Productions - London
Threewise Entertainment – Birmingham
Walk on Air Films - Belfast
Wander Films - Middlesbrough

We would like to thank all of the organisations who are kindly supporting our Future30 scheme: