It is with great sadness that we report the death of RDF Media founder, indie pioneer, and former Pact Council Vice Chair, David Frank.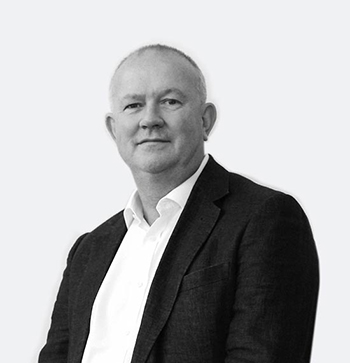 David was a trailblazer of indie production and distribution and in many ways embodied the disruptive and innovative spirit that helped to transform the UK indie sector from a cottage industry into the multi-billion pound success story it is today.
He began his media career at the BBC in 1989 where he worked as a financial reporter, drawing on his experience working in banking prior to that. In 1993 he set up his own production company, RDF Media, and went on – with his brother Matthew – to build the business into an unscripted hit factory, responsible for formats including Secret Millionaire, Wife Swap and Faking It.

David was one of those rare people who inspire others to do better , to take risks and most of all to have fun doing it.

In 2006 the company expanded across the pond, with the opening of RDF USA which led to further successes and global exploitation of the formats they had originated in the UK. In 2010, David and Matthew sold RDF Media to De Agostini for £150m, where it became part of Zodiak Media – one of the first 'super indies'. David took the helm as CEO for three years but left the company at the end of 2013, telling Realscreen at the time: "I haven't decided yet exactly what I'll do next but I'm excited by the prospect of a fresh challenge."
It wasn't long before the Frank brothers founded a new company together, Dial Square 86, with ambitions to shake up the indie sector yet again. In 2016 The Rights Exchange (TRX), 'an online deal-making tool that enables TV rights buyers and sellers to connect and close more deals, more efficiently', became their key business and attracted investment from a range of companies including Channel 4 and Sky.
Only at the beginning of this year, David and Matthew launched yet another venture, Rocket Rights, a multi-genre distributor with ambitions to "re-imagine and reorganize the whole way that distribution is done."
A disruptor throughout his career, David was also passionate about the indie sector and served on Pact Council for four years, holding the role of Vice Chair for Television in 2004 and 2005. He also played a big part in Pact's successful campaign for the introduction of Terms of Trade and was the lead Pact negotiator in drawing up all four of the new commissioning agreements with the PSBs. These new terms revolutionised the indie sector in the early noughties and laid the foundations for the sector's current successes.
Pact CEO John McVay has known David for two decades and worked closely with him through Pact Council:
"David was one of those rare people who inspire others to do better , to take risks and most of all to have fun doing it. I worked very closely with him to agree all of the Terms of Trade with the broadcasters and he never missed a meeting , a new draft or a commercial opportunity for the indies. He was also one of the most generous and hospitable people and welcomed many to the RDF boats over his years attending Mip and Mipcom. Both professionally and personally he will be missed greatly."
On behalf of Pact Council, the executive, and all Pact Members we would like to send our deepest condolences to David's family and friends.