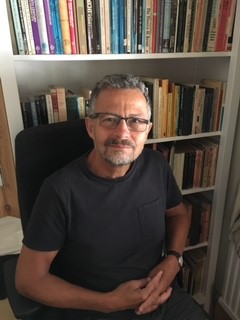 With the introduction of a new Growth Accelerator series for Pact Members, our Nations & Regions Production Development Consultant, Nick Shearman explains what it's all about.
Over the past 6 months much effort has gone into refreshing and renewing the Pact Growth Accelerator, with the introduction of the Growth Boosters, fresh information documents and webinars. But it occurred to us that members have to find an hour of their valuable time to view recordings of the Pact Lunch webinars and the various tips and information that are in them. So we came up with the idea of 10 x 10 – a bite-size snackable insightful returning strand devoted to passing on key information through Ten Top Tips from ten experts in ten minutes. It's complementary to the webinars, which we're continuing to run, along with other information within the Growth Accelerator.
Our first series is focussed on the business of starting up a new indie but many of the tips are relevant to anyone running a production company – we've all made mistakes in the past! With a variety of top industry leaders from Josh Wilson at Wilson Worldwide Productions, Deborah Dunnett from Channel 4, and Jane Rogerson from Red Sky Productions to Lucy Middleboe from Icon Films, and Imelda Vyshka from Barclays, there's a whole range of useful tips and important information culled from a wealth of established expertise and experience. Future series will follow the other three areas of the Growth Boosters – Winning A Commission, Operating An Indie and Growing An Indie.
We hope you'll find this new project useful and informative – even entertaining! – and would welcome your feedback, thoughts and ideas, which myself and my colleague Jules Robinson can then use to refine and expand future series. We aim to share a new series roughly every quarter over the coming year. So please watch, reflect and enjoy!
Nick Shearman
Pact Nations & Regions Production Development Consultant

Click on an image below to watch the 10 x 10: