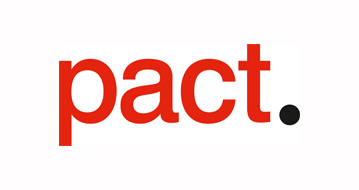 Overview
– One year fixed term contract which may be converted to FT employment.
– Salary in the region of £28k per annum.
– Pension and other insurance benefits after completion of probation.
– 25 days holiday plus the days between Christmas and New Year.
The purpose of the role is to provide administrative support to the Business Affairs team to allow the team to assist members of Pact in an efficient and timely manner across the full range of production activity. This full-time fixed term post is based at Pact's offices in London between the hours of 9:30am and 6:00pm, with one or two days in the office and the rest WFH. This varied role provides an opportunity to work across a range of subjects whilst supporting a friendly team of individuals in an exciting industry.
Management and Reporting
You will work with all members of the Legal and Business Affairs department, and the role will be managed by the Director of Legal, Business Affairs and Industrial Relations.
Skills:
· Proficient organisational skills.
· Ability to take minutes of meetings.
· Ability to work on own initiative.
· Excellent written and communication skills.
· Ability to work within a team environment and communicate effectively with colleagues in different departments and Pact members where required.
· Excellent IT skills and competence of MS Office.
Experience & Qualifications:
· Preferred but not essential - minimum of 1 year of experience in a similar or relevant role, ideally in the Media Industry.
· Proven ability of multitasking and ability to prioritise tasks.
· Proven ability of maintaining organised files and correspondence when working on numerous projects.
· Experience with administering processes in an efficient, accurate and timely manner.
· Applicable but not essential - studying or wishing to study law degree/GDL.
Key Responsibilities
· Registering film, TV and SVOD productions and releasing the relevant Pact/Equity contracts under supervision.
· Administering the Global Talent Visa endorsement process in collaboration with Arts Council England.
· Updating the Pact CRM system with all relevant information when new production forms are received.
· Assisting the Legal and Business Affairs department with their daily administrative duties as required.
· Assisting in the arrangement of legal events and webinars and liaising closely with the Comms executive where required.
· Assisting in the arrangement of internal/external meetings for all members of the department, including negotiation and working group meetings, and attending meetings to take minutes where required.
· Acting as first point of contact for LBA-related queries by answering member calls and putting the member in touch with the relevant team.
· Other duties that the company or department may require from time to time.
How to apply
Please send a CV and covering letter to weronika@pact.co.uk by Friday 8th September 2023.

Pact is committed to equality of opportunity and welcomes applications from people of all backgrounds and those who are underrepresented in the TV and Film sector.