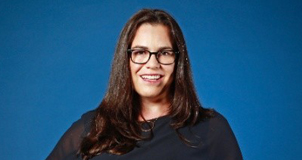 This spring we have been hosting a series of webinars in which senior commissioning editors and executives from all channels talk about their programming needs across all genres.
The sessions are a great opportunity for producers and production companies - especially those based outside London - to get first-hand access to top decision-makers and to hear their most up-to-date thinking on future plans.
The latest commissioner to be confirmed is Victoria Noble, Senior Director and Executive Producer - Factual, for Discovery Networks International.
The webinar will take place at midday on Wednesday 16th May. Register now.
Other upcoming webinars
Richard Watsham - Director of Commissioning for UKTV | 12:00pm Tuesday 22nd May
Greg Barnett - Commissioning Editor of Factual Entertainment at Channel 5 | 12:00pm Thursday 31 May

Catch up on previous sessions
Jo Wallace, Commissioning Editor of Entertainment, BBC
Shane Allen, Controller of Comedy Commissioning, BBC
Jo Clinton-Davis, Controller of Factual, ITV
Guy Davies, Commissioning Editor of Factual, Channel 5
Andrew O'Connell,VP Development and Production at Discovery Channel and Discovery Science
Dorothy Byrne, Head of News and Current Affairs, Channel 4
David Royle, EVP and Chief Programming Officer of Smithsonian Channel
Winona Meringolo, SVP Development, Investigation Discovery and American Heroes Channel
Deborah Dunnett - Manager of Nations and Regions at Channel 4
Cameron Roach - Commissioning Editor at Sky Drama
Tom Giles - Controller of Current Affairs, Broadcast for ITV