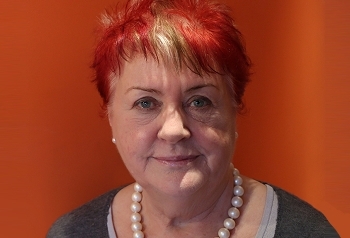 Ragdoll Productions is a multi award-winning children's TV production company based in Stratford-upon-Avon. The family-run indie, headed by Anne Wood, CBE has been in business for over 30 years, making over 1700 internationally acclaimed programmes and delighting generations of children across the globe with hit shows such as Rosie and Jim, Teletubbies, In the Night Garden and Twirlywoos.
Throughout her career, Anne has been a vocal advocate and campaigner for children's rights and children's TV. In 2000, she and Barrie Wood set up the Ragdoll Foundation, which is dedicated to supporting the creation, appreciation and awareness of imaginative and innovative content that reflects the world from a child's point of view. And in recent years, Anne has stood alongside Pact and other industry bodies in the Save Kids' Content UK campaign.
With the £60m Young Audiences Content Fund recently opened for business, we caught up with Anne to find out what it's like to run a kids' content indie today, and whether she feels optimistic about the future for the sector…
There is still a serious underestimation of what is due to the genre in the way of cost per minute and in the value of its specialist creative talent.

What do you enjoy most about running Ragdoll Productions, and what do you find most challenging?
I love the creative energy that comes from working on something new. The most challenging (part) is raising sufficient money that acknowledges the value of Research and Development.
Ragdoll has been producing award-winning shows for children in the UK and internationally for over three decades. What's the biggest change you've witnessed in that time, in terms of your audience and/or the way you do business?
Since Ragdoll began, there has been a revolution in the way programmes are both distributed and viewed by children. There is no under-estimating the changes brought about by advances in technology.
Additionally, it is difficult to imagine now that when Rosie and Jim was a big hit no dolls or other merchandise were initially produced. Now, it is an accepted part of our industry that young children's programmes should be, in part, funded by merchandising. While this is necessary, it is also a very mixed blessing. It is no longer the case that such programmes are valued for themselves. The emphasis has shifted from the intrinsic worth of programme making for children to money making.
You have placed children's rights - 'to be themselves, to be taken seriously, to be listened to and to be allowed to build up their own unique picture of the world' - at the core of your business. How does this drive your creative and business decisions?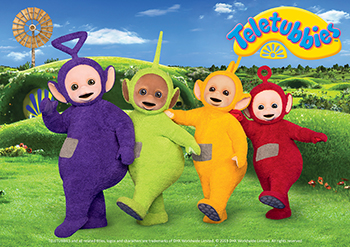 Over the past 30+ years, Ragdoll has increasingly tried to understand the differences between how children view the world from that viewed by adults. This is a continuously fascinating process and informs our work. It has always been our belief that commerciality cannot be separated from the way in which children themselves view the programme. For example: Teletubbies was always a conversation between the Teletubbies and children. No wonder adults watching on their own found the programme challenging!

It is true to say that without the concerted effort of Pact over the years, independent production would not have flourished in the way that it now has.

As a Pact member, which services do you use and value the most and why do you feel it's important to be a Pact member?
We have been members of Pact since its first inception as the 25% campaign. It is true to say that without the concerted effort of Pact over the years, independent production would not have flourished in the way that it now has. Pact is particularly effective for start-up companies who need legal and business advice. I would always recommend Pact Membership.
Over the past fifteen years there has been a significant decline in UK-made children's content, which is what the Save Kids' Content UK campaign was set up in 2016 to address. Three years on, do you think the tide is finally turning?
I would like to be able to say with confidence that all our efforts through Save Kids' Content UK have created a tipping point and that children's programmes are now safe. Sadly this is far from true. There is still a serious underestimation of what is due to the genre in the way of cost per minute and in the value of its specialist creative talent. We can only hope that Ofcom have been made much more aware of how critical the situation has become and see what they can achieve in changing the climate. It is to be hoped that the contribution of the Consolidated Fund will be a significant help in this.
How do you think the continued push for greater nations and regions production will impact children's content production specifically?
As Ragdoll has always been a Midlands-based independent production company, it is difficult for me to do other than welcome the continued push for more regional production. I don't believe that children's programmes are different from any other programme genre in this regard.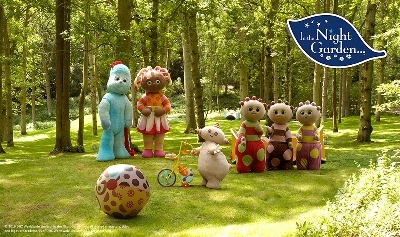 What is the biggest threat to UK-based Kids' content producers today?
As always, the threat is lack of funding or very much delayed funding which can have catastrophic effects on business cashflow. Again, it comes down to the genre being the Cinderella of the profession and not being given equal status, especially for the youngest audiences – the shorter the child, the smaller the budget is what we continue to suffer from.
How is the rise of SVOD platforms and their popularity - particularly amongst younger audiences - impacting your business and the wider kids' content sector?
The proliferation of channels and VOD means that we can no longer rely on scheduling to guide any marketing initiatives. Programmes that take years to make can be gobbled up in days and this is difficult to manage if a programme's success is depending on commercial outreach. However, it is the way of the world, and we have to try and find new ways of thinking around this problem.
Looking forward, what creative innovations that are having/will have an impact on the way children's content is produced and consumed most excite you?
It would be great to think that we could create games and other new manifestations of our characters as an additional source of direct income. Unfortunately, our experience at Ragdoll so far is that we are better to stay with our core competence in origination for the television screen. What we have discovered is that the way in which children use TV differs considerably from the way in which they interact with games. The fact that both activities require a screen can blind us to the fact that the activities are quite different in the way that children are engaged.
Are you optimistic about the long-term future of kids' content production in the UK?
The future, as always, depends on many factors out of our control but at present unless Ofcom's interventions provide a true marketplace it is hard to see how things will change. Increasingly, those of us working in the UK may have to work with international partners which cannot always be a good thing for home-grown talent. I am truly sad not to be able to feel more optimistic at this time.
Find out more about Ragdoll Productions on their website.
Pact would like to thank Anne for taking part in this interview.

Read other interviews with Pact members...
'I love the fact that I'm only answerable to the commissioners and network bosses!'
Kay Mellor OBE, Rollem Productions
'It was a universal story, addictive and relatable'
Adrian Bate and Pip Broughton, Vox Pictures
Brighton Rocks: A look inside Factory Films
Lisa Fairbank, Factory Films