The Royal Welsh College of Music and Drama in Cardiff provided a suitably inspiring setting for this year's Creative Cities Convention. The second annual edition of the event, which is supported by Pact, BBC, ITV, Channel 4 and Channel 5, was based around the theme 'Let's Be Friends' and provided plenty of opportunities for connections to be made, as well as a stage for new announcements that are set to impact the Nations and Regions production landscape over the next 12 months and beyond.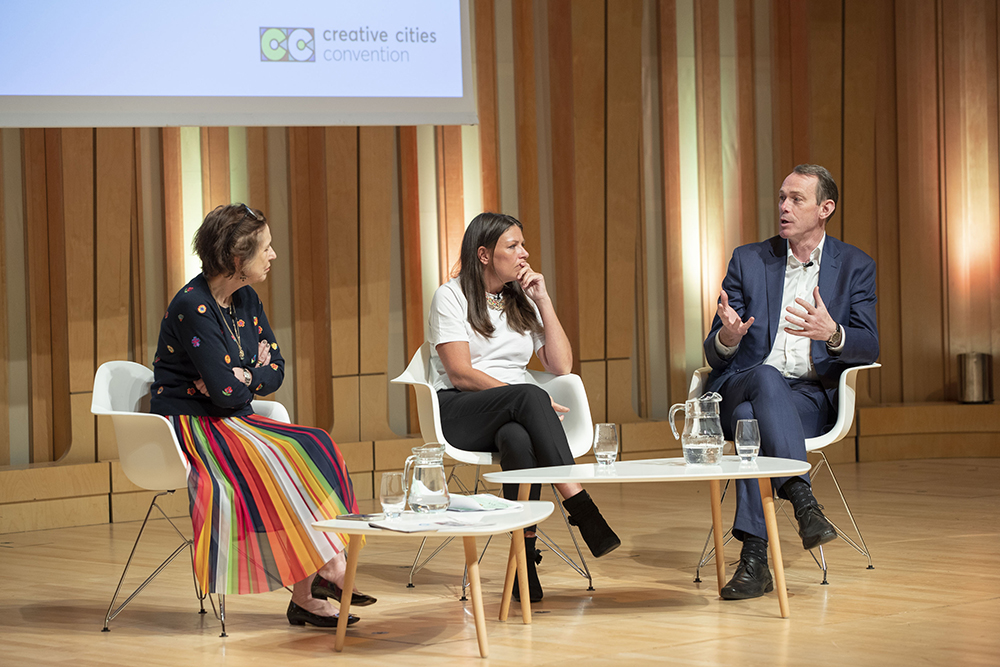 Pact Chief Executive John McVay took part in a session titled Way to Go under the banner of the Big Talent Challenge, alongside Channel Four's Nations and Regions Manager, Deborah Dunnett. McVay took the opportunity to flag that Pact's new Leeds office would be opening soon, with a new executive hire to help Nations and Regions members' businesses take advantage of the growing commissioning opportunities. He also emphasised Pact's stance that winning returning series is crucial for N&R companies if they are to have the appropriate resources to make long term investments in IP and staff development; and called for a wholesale reform of the UK apprenticeship system by the Department For Education, to make it fit for a 21st century creative IP economy.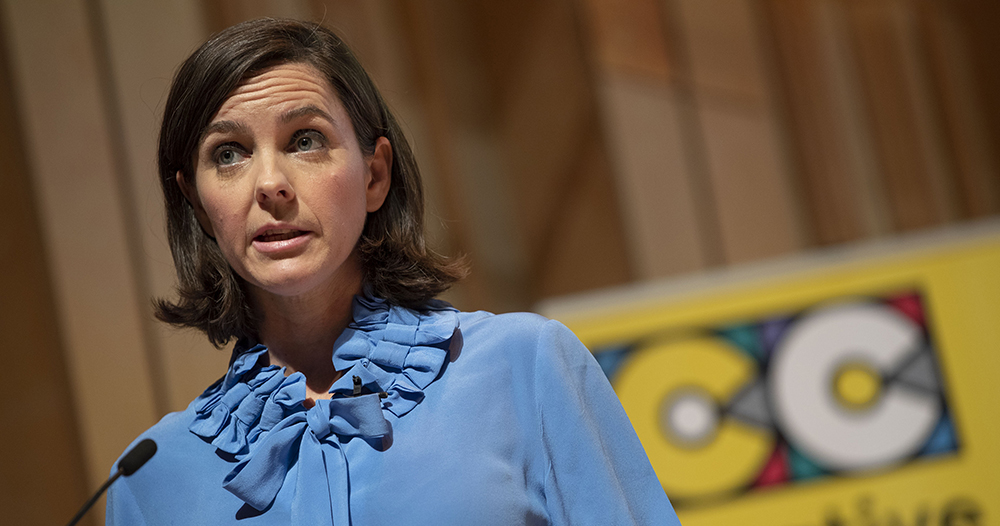 Channel 4 Chief Executive Alex Mahon told the Convention that the broadcaster has spent £1.1 billion in N&R commissions in the last decade, and outlined the new management structure of the Channel in which senior executives such as herself and Ian Katz will divide their time between London and the new HQ in Leeds. She confirmed the locations and commissioning focuses for the HQ and Hubs:
- The Bristol Hub will be in a new development named Finzels Reach, next to the city's floating harbour, and will focus on drama, factual, and popular factual productions.
- The Glasgow Hub will be in the Merchant City creative space, The Garment Factory and will include factual, popular factual, and news and current affairs departments.
- The Leeds HQ will be based in the Majestic Building, a former cinema and nightclub located in the city centre, and cover a wide spread of genres. The Indie Growth team will be moving to the city to focus on regional production companies, and Channel 4 News will have a studio there where a co-anchor will be based in what's considered to be an industry first.

The aim of the game is to support small, regional companies who wouldn't normally get to the table or be heard or have a chance to prove themselves. - Ben Frow
Channel 5's Director of Programmes, Ben Frow also had plenty of positive news to share, telling the Convention that his channel had seen a 40% increase in the number of hours commissioned from N&R indies since the last Convention, equating to 16% of total hours on the channel. He commented: "I really do care about the smaller indies and our success has been built on them. The aim of the game is to support small, regional companies who wouldn't normally get to the table or be heard or have a chance to prove themselves." Frow also revealed that he ordered his eight commissioners to find two small to medium sized regional indies each, in order to develop projects with them. Of these 16 companies, six had received series commissions with a £3.8 million spend. On top of that, he laid out his ambitions for drama on the channel – his aim is to air six to eight per year – and that their low-cost tariffs of up to £250k an hour could provide a vital training ground for new talent.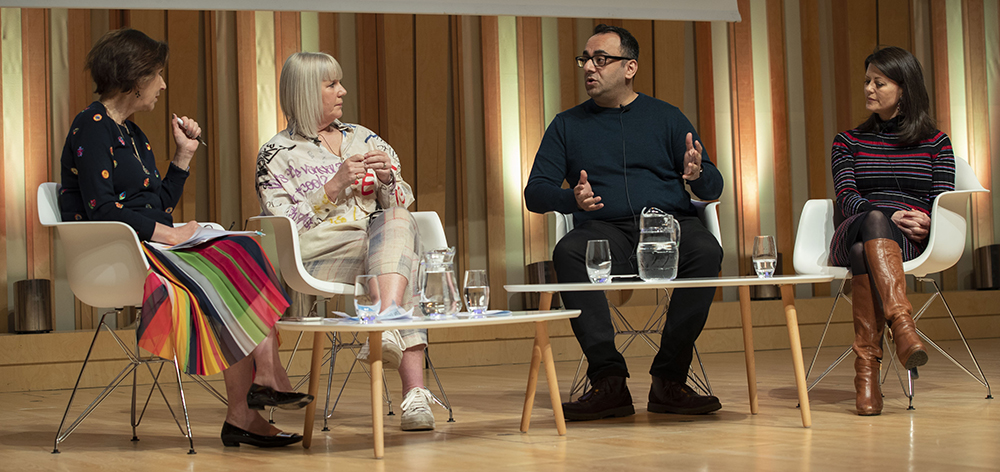 Addressing the talent challenges that come with growing production in the Nations and Regions was a hot topic throughout the event. In a discussion about Cardiff-based Bad Wolf's new drama, His Dark Materials, the indie's co-founder Jane Tranter said "Not enough is being spent on education. The industry must be built from the bottom up." Later, a new training programme called Factual Fast-track Wales was announced. A collaboration between Channel 4, BBC and S4C, its stated aim is to 'turbo-charge' the skills training of factual programme producers in Wales and was held up as a model that could be replicated in other areas. During the New Channels, New Voices panel, which consisted of Jo Street (Commissioning Editor Daytime/Entertainment and BBC Scotland Channel), Muslim Alim (Commissioning Editor, BBC Daytime TV, BBC Scotland and Northern Ireland) and Amanda Rees (Creative Content Director, S4C), the BBC Social in Scotland initiative was discussed, which offered 200 young people the opportunity to pitch ideas to BBC producers and researchers. The same model had already been adopted with great success in Wales, and is set to be rolled out in England.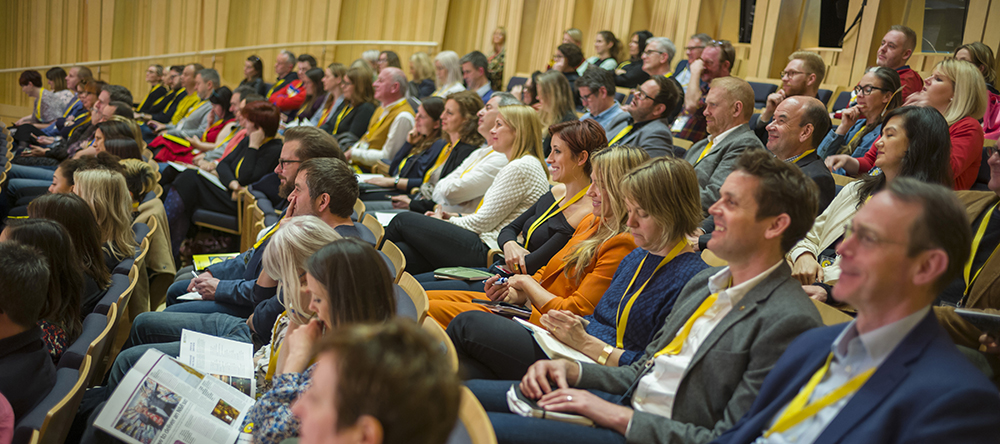 Elsewhere, BBC Three Controller Fiona Campbell told the Convention that she is looking for a pipeline of talent, with shorts leading to long form commissions; BBC 2's Patrick Holland asserted that the channel is committed to commissioning local stories and voices that reflect the lived experiences of its audience across the UK, saying they are "central to our vision for BBC Two"; and ITV Director of Regulation and Policy Magnus Brooke posited that the planned ban on HFSS (food and drink products that are high in fat, salt or sugar) advertising before 9:00pm will not work, arguing that it will drive marketing spend to price promotions of HFSS products, which have a greater impact on childhood obesity, whilst causing a lot of harm to PSBs.
Overall it was a lively and thought-provoking two days in Cardiff, and Pact would like to thank Ruth Pitt and the Creative Cities Convention team for all their hard work in making it such a successful event.