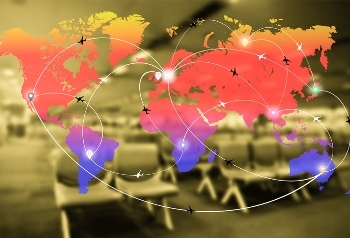 As part of the Pact Export Accelerator we have launched a one day training workshop which will deliver skills and insights to help independent producers to develop a global business. The workshop will be delivered in a number of UK cities in February 2019. Speakers will include Grand Scheme Media's Graham Smith, Rainmark Films owner Tracey Scoffield, Znak & Co.'s Natalka Znak, All3media International's EVP of Formats Nick Smith, and Pact's Director of International Strategy Dawn McCarthy-Simpson MBE.

Topics that will be covered include:
• Building your international profile
• Managing International relationships
• Developing transferable content
• Pitch techniques
• Facing up to new challenges in the market
• Selling IP overseas
• Understanding global programme needs and trends
• Utilising the Export Accelerator online resource – with access to funding information from over 100 countries
• Working with distributors and agents (home and abroad)
The workshop is free to attend but you must register in advance.
The workshop dates and locations are:
Cardiff: Tuesday 5th February
Bristol: Wednesday 6th February
Leeds: Tuesday 12th February
Glasgow: Wednesday 13th February
Belfast: Date TBC
To register for any of the workshops, click here.