Pact members Duck Soup Films and Rockerdale Studios are two of the production companies taking part in the inaugural edition of Screen Yorkshire's Beyond Brontës screen industries training programme.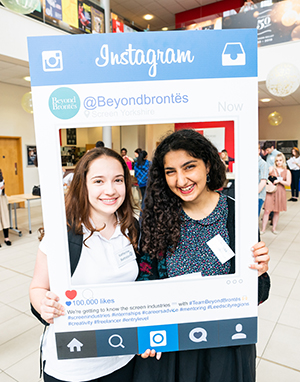 This week, the regional agency announced the first 50 young people who will benefit from its new initiative. The successful applicants are all aged between 18 and 24, and come from a wide range of backgrounds within Bradford, Leeds, York, Barnsley, Calderdale, Harrogate, Kirklees, Selby and Wakefield.
Working closely with local industry, Beyond Brontës offers targeted support, designed to reflect the growing opportunities for young people who wish to enter the screen industries in the region. As well as training and mentoring, the participants will benefit from paid internships, work experience and shadowing opportunities at established regional production companies, including Duck Soup Films and Rockerdale Studios.

Lizzie Warham at Duck Soup Films commented: "We think Beyond Brontës is a great programme that will help to create a level playing field for young people who wish to pursue a career in film & TV and we're pleased to be working with Screen Yorkshire to offer placements to participants."
Developing talent to foster a diverse, skilled workforce is a central part of Screen Yorkshire's growth strategy and Beyond Brontës is part of a package of regional initiatives designed to help secure continued growth in film & TV production.
Read more here.