StoryFutures Academy are delighted to invite Pact members to sign up for their free, one-day Introductory Labs which are being held throughout the Autumn.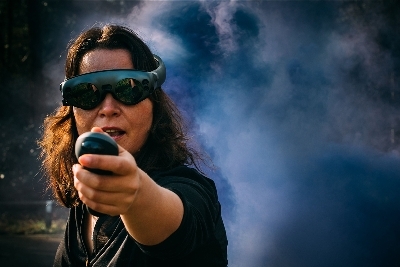 Introductory Labs provide a safe space for people to experience first-hand how immersive technologies are already being deployed to tell compelling stories, and start to dream up new ideas of their own. These sessions are intended to provide a forum for discussion and debate about immersive storytelling, develop new thinking and grow a community of practice.

StoryFutures Academy's Introductory Labs are aimed at creative professionals from adjacent fields (for example: producers, writers, directors, or commissioners from film, TV, games and other creative industries) who are new to immersive and wish to learn more about the potential of the medium, and the current state of this emerging industry.

There are a number of Labs coming up in the Autumn.
Find out more and sign up to one for free here.