Pact has today [Wednesday 26th September] launched an online version of its successful Export Accelerator, designed to double indies' export revenues by 2025.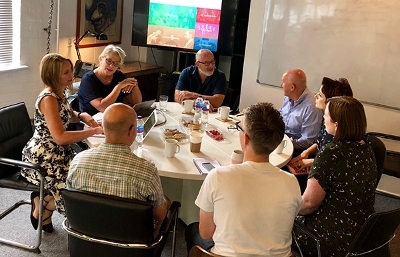 The Export Accelerator has been designed and developed by Pact as a one stop shop for indies across the UK to establish their exports strategy, utilising information on 150 countries around the world including lists of broadcasters and regulators, funding and tax incentives, available treaties and filming permits.

The site has been tested by indies around the country during the development phase and is constantly being updated to make sure that the information provided is current and relevant.

Gwenda Carnie, Director of Commercial Affairs at Wildflame Productions, who tested the site, said: "The Export Accelerator is an amazingly comprehensive resource, clearly very well researched with the ability to answer just about any question you might have about just about every territory you've ever wanted to sell to, or work with worldwide. It is obvious that it has been designed by people who really understand content production. I can see it becoming an important part of our business going forward."

Pact's Director of International Development, Dawn McCarthy-Simpson MBE who developed the idea for the Export Accelerator, said: "This innovative platform has the ability to really focus companies on their exports strategy and hopefully reap the rewards of selling their IP overseas. By involving indies in the design process, it's been developed to include everything an indie might need when exploring new territories to export to."
The Export Accelerator is now live and Pact is encouraging all UK indies to start making use of it.
To help get you started, this short video gives an overview of how the platform works: