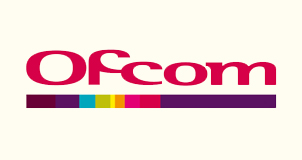 Pact members are invited to Ofcom's upcoming meetings for producers in Salford taking place on Monday 10th September, to explore issues around the Regional TV production guidance from the suppliers' perspective.
The background
Ofcom is currently reviewing the regional production and regional programming guidance for public service broadcasters. They published a Call for Evidence in March this year which Pact responded to with input from members. This was the first stage of the review and for the second stage Ofcom are due to report this Autumn.

In response to the Call for Evidence a number of stakeholders suggested that it might be helpful to have further guidance on how the criteria should be delivered.

Ahead of developing consultation proposals, Ofcom would like further information from stakeholders to help them better understand if and how broadcasters and producers may be adopting differing interpretations of the guidance in particular areas, whether they consider additional guidance is necessary, and what level of detail stakeholders would consider to be appropriate for any such guidance.
The meetings

There will be three separate sessions taking place across Monday 10th September at The Lowry (Pier 8, The Quays, Salford, M50 3AZ).
Each session is identical, but they have been scheduled for different times throughout the day to ensure it is accessible and can be fitted in around people's other commitments, and so that they can capture the widest range of views possible.
Session 1:
11:00am arrivals
11:15 - 12:00pm presentation and discussion
12:00pm - 12:30pm Q&A
Break
Session 2
12:30pm arrivals
12:45pm - 1:30pm presentation and discussion
1:30pm - 2:00pm Q&A
Break
Session 3
2:15pm arrivals
2:15pm - 3:00pm presentation and discussion
3:00pm - 3:30pm Q&A


Please RSVP to the Made Outside London team by e-mailing madeoutsidelondonreview@ofcom.org.uk and specifying which session you plan to attend.