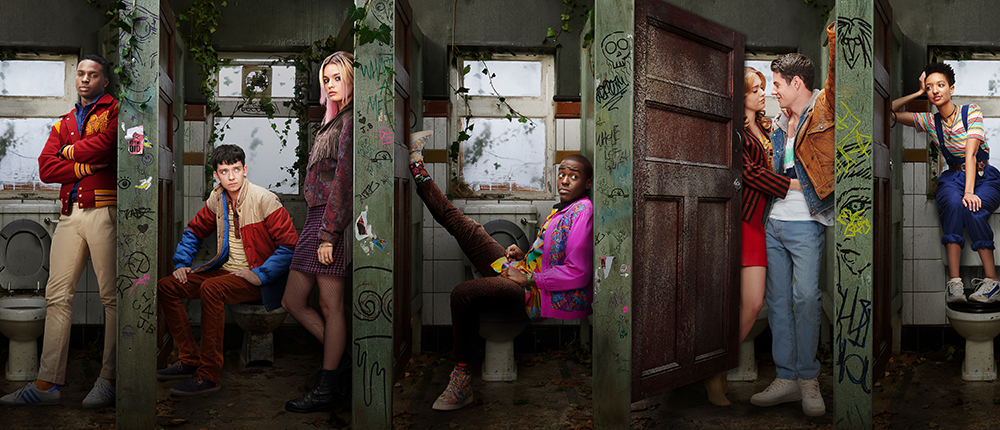 Sex Education was an instant hit when it, ahem, exploded on to screens at the beginning of this year.
The Netflix original was watched in 40 million households within the first four weeks of its release, according to rare stats released from the streaming giant, so it's little surprise that they promptly commissioned a second season.
The show, which centres around Otis Thompson (Asa Butterfield), an awkward teenage virgin who channels the knowledge of his sex therapist mother (Gillian Anderson) to counsel his peers at school, was created by Laurie Nunn and produced by indie production company, Eleven. The London-based Pact members have been responsible for a number of successful and award-winning drama, documentary and comedy shows over the past decade - including The Enfield Haunting (Sky), Gap Year (E4) and True Horror (Channel 4) - but it's fair to say that the global success of Sex Education is a new high.
We caught up with Eleven's co-founders and creative directors, Jamie Campbell and Joel Wilson to find out how the show made it to our screens and how they run their indie which, fittingly, became a teenager itself this year...

It's a terrific time to be a producer if you have a world-class slate.


Have you been surprised by just how successful Sex Education has been?
Delighted more than surprised – although the stars aligned for this show we knew from very early on that there was something alchemic in Laurie Nunn's writing. It has been a huge pleasure and privilege to watch it being enjoyed not just in the UK but worldwide.
How easy/difficult was it to get the series commissioned?
In respect of Netflix, the process was dynamic – we pitched the script, and had a quick and enthusiastic response. (Director) Ben Taylor came on board, we worked for about a month on the series outline; and the show was greenlit in short order.
What was it like working with Netflix? And how does it compare to your experiences of working with broadcasters?
What you want from a broadcaster, as a producer, is strong backing of the creative vision, incisive editorial input, freedom to make the product, a budget to make your series in the best possible way, and marketing and publicity muscle to get the show seen by as many people possible. Netflix provided tireless support in all of these areas, which certainly played a huge part in its success to date.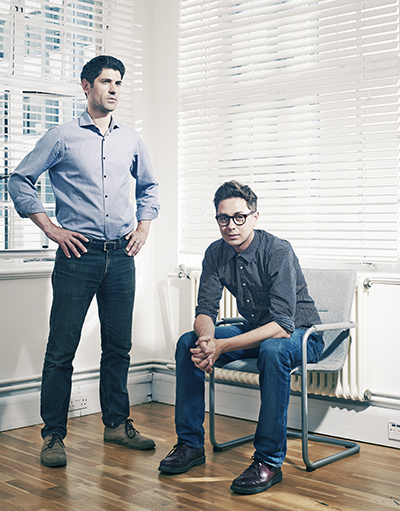 Why did you choose to film in South Wales and what was the experience like in terms of accessing local talent and production support?
We felt that South Wales might offer a really striking setting for the show; and we found an amazing location for the main school. That, the local crew and the Welsh incentive, drew us to shoot there.
What was it like releasing on a global platform and having the full weight of the Netflix marketing machine behind the show?
It's a very different experience from watching a show go out with pressure on the first night's ratings. It's a different kind of pressure – suddenly reviews are coming in from all over the world; and, luckily for us, billboards were up all over the world too. We're very aware that doesn't necessarily happen for every show on the platform – so it was a thrill.
Laurie Nunn is a really exciting talent and will be showrunning on Season 2 of Sex Education. As a company, what's your approach to talent development and creative collaboration?
When we started out as programme makers in 2000, we were only able to make any progress by being nurtured by the producers who backed us. We feel strongly about doing the same – we love working with new talent, particularly those with strong individualistic ideas who can also execute at the highest level. We're really enjoying working with Dominic Buchanan* for the same reason.
* Buchanan is the producer of The End of the F***ing World. Eleven signed a production pact with him earlier this year.


Our focus is on pushing for diversity on and off screen, not only because it is the fair and right thing to do, but because it is creatively the most interesting and fulfilling approach.

As well as Sex Education, your 2017 E4 series Gap Year (E4) was also targeted at the sought-after younger audience. What do you think is the key to making a programme that cuts through the noise and appeals to that audience specifically?
Yes – we made Jack Thorne's Glue too in 2014, which was for the same audience. There isn't an obvious answer to that question. What's interesting about Sex Education's success is that, although it might theoretically have been a YA show, it has cut through with all ages.
We're at what seems to be a pivotal moment for broadcasters and the FAANGs, in terms of audience pull and the battle for the future of how we watch 'TV'. As an indie, do you see this as a threat or opportunity to doing business?
An enormous opportunity. We love working with the linear broadcasters – and have multiple projects in development with BBC, Sky, C4, ITV, and US linear broadcasters. The SVODs are giving us an opportunity to pitch and make our shows in different ways – it's a terrific time to be a producer if you have a world-class slate.
You were the first drama production company to benefit from Channel 4's £20m Indie Growth Fund, back in 2014. How have you managed the development of the company since then, and how did that support help?
It was pivotal for us – it helped us put all the structure in place we need to produce multiple drama and factual series each year. Channel 4 has been a long-term supporter – it commissioned our first show in 2000, gave us our first first-look deal, and then invested in us. It's a terrific partner.

(Pact) Membership is a no-brainer for us.

As a Pact member, which services do you use and value the most, and why do you feel it's important to be a Pact member?
The legal and business affairs advice in particular, is an invaluable resource to any independent producer. Not to mention the incredible campaigning and policy work Pact do, on all our behalves. Membership is a no-brainer for us.
You founded Eleven back in 2006 so have 13 solid years of experience as a successful indie under your belt now. What advice would you give to producers who are just starting out in the industry?
Focus deeply on ideas you feel strongly passionate about. And invest in relationships.
If there was one thing you could change about the industry right now, what would it be?
We're thrilled to find ourselves in a position to be a real driving force within the industry at this incredible moment when the creative and commercial opportunities are more exciting than ever before.
In terms of change, our focus is on pushing for diversity on and off screen, not only because it is the fair and right thing to do, but because it is creatively the most interesting and fulfilling approach.
What can you tell us about Season 2 of Sex Education, and when can we look forward to seeing it on our screens?
We can tell you that the scripts are fabulous. We are shooting it at the moment – in an annual cycle matching last year's dates, so it'll be ready early next year.

Pact would like to thank Jamie and Joel for taking the time to answer our questions.