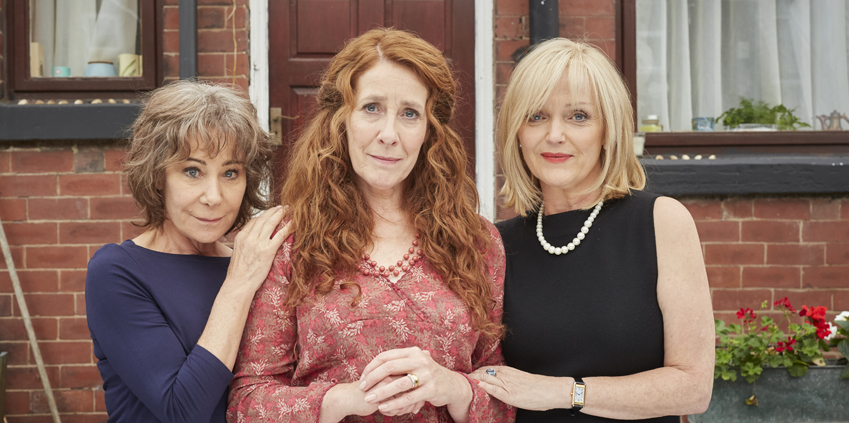 Leeds-based Rollem Productions is the company founded and run by one of the UK's most prolific and successful TV writers, Kay Mellor OBE. In the 19 years since the company was founded, it has built a cast iron reputation for producing entertaining drama programmes, with diverse and relatable characters at their heart.
Rollem's latest, Girlfriends, was broadcast on ITV last year and became another hit for the company, earning a 2019 National Television Awards nomination in the hotly contested New Drama category. The six-part series was commissioned by ITV Head of Drama, Polly Hill and centred on three women 'of a certain age', which Mellor – who also directed on the series - has said was inspired by her own experiences of female friendship.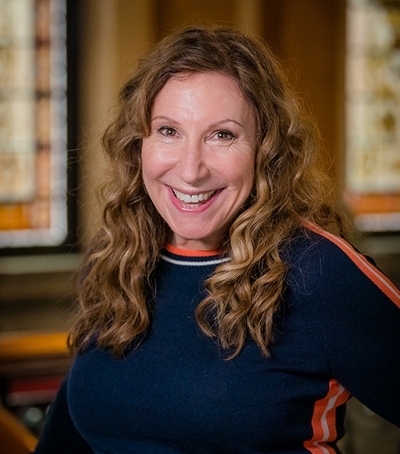 Pact caught up with Kay to find out how she balances being the MD of a thriving indie with being a writer, her views on the representation of women both in front and behind the camera, and what she hopes the arrival of Channel 4 in Leeds will mean for the region…

On your website, you describe Rollem as 'truly a writer led production company'. Tell us what that means to you?
The script is the acorn from which the great oak tree grows. As a company we put a lot of effort into the idea and the script. I'm mentoring a number of new, young writers at the moment and I'll always start by asking what they want to write – when we land on an idea that's exciting for them and for me, we run with it. We have a full development slate with lots of brand new projects and I'm hoping we'll see at least one of them come to fruition this year.

What do you enjoy most about running the company, and what do you find most challenging?
I love the fact that I'm only answerable to the commissioners and network bosses! I feel as though I have greater freedom to do what I want which in turn feeds my creativity. I also love working with people as writing is a very lonely profession. I love sitting round a table with the team and talking through an idea, developing it into a drama series or film.
I suppose the thing I find most challenging is managing staff – I don't feel as though I'm a natural managing director although I've learnt a lot since I started the company.

As a Yorkshire-based indie, we will always try to use Northern creative talent first.


How do you balance being a writer with being an MD? Those are two quite different (and, presumably, sometimes competing!) commitments.
Sometimes I find it a challenge when I'm writing my own dramas and the people I'm mentoring need feedback. I have to balance whichever is the most important right at that moment. Fortunately I have a great Development Producer who acts as a gatekeeper and only brings a script to me when she feels it's at it's very best. The other ongoing company business I usually leave to one end of the day so I get a large chunk of time to be at one with whatever I'm writing.

You are passionate about Yorkshire and nurturing creative talent in the North of England. As a company, how do you try to ensure you do that?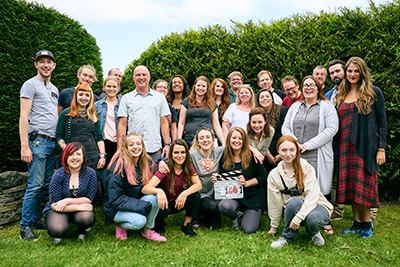 We are lucky to have formed a loyal crew over the years, the majority being from the local area. It's fantastic to see crew develop and move up to other roles as time goes on. We are also committed to supporting new talent from the North – we aim to create opportunities for young people looking for a step into the industry and we provide work experience placements where we can. As a Yorkshire-based indie, we will always try to use Northern creative talent first.

As a Pact member, which services do you use and value the most and why do you feel it's important to be a Pact member?
Rollem uses Pact's resource library and contract templates on every one of our productions and also take advantage of the legal and business affairs advice. Knowing you have the support and expertise of Pact on hand is invaluable for any production company but particularly small Indies like us, whose in-house resources are limited.
As a Northern-based Indie, Pact's webinars have also proved particularly useful, allowing us to stay across key information without the need to travel to and from London.

You have always written brilliant, interesting and relatable female characters – and Girlfriends provided a rare example of women 'of a certain age' being front and centre of their own story. Do you feel like we've turned a corner in terms of female representation on screen in recent years?
I sometimes feel as though we've turned a corner, only to feel six months later that we've taken two steps back. I'd still like to see more female writers/directors/actors on our screens, with greater diversity.

I'm proud to say that we have as many women working behind the camera as we do in front. We make every effort we can to put women in key positions.
You have directed on your shows, but the representation of women behind the camera is still an on-going issue in the industry. The most recent Directors UK research showed that just 25% of TV episodes between 2013 and 2016 were directed by women, and for drama series specifically it was just 13.7%. What do you think indies should be doing to help address that?
13.7% is abysmal! I do hope that Rollem has gone some way to re-addressing that problem. We have had a female director on every series we have made - sometimes three. As well as that, we have female producers, script editors, sparks and DOPs. I'm proud to say that we have as many women working behind the camera as we do in front. We make every effort we can to put women in key positions.

We're living in a golden age for TV drama, with the FAANGs (like Netflix and Amazon) challenging the traditional media for creative talent and opening up a global audience to content creators. As a writer and business owner, are you excited by this brave new world and how – if at all – is it changing your approach to developing new projects?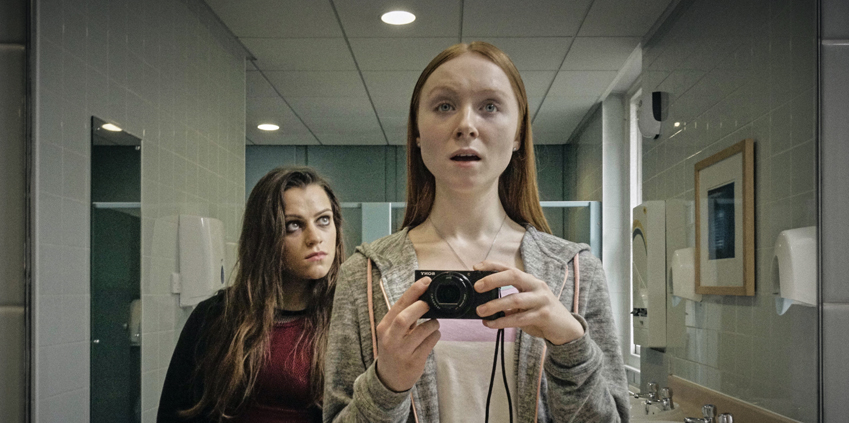 We are in a really exciting time for TV and there are some fantastic shows out there on platforms like Amazon and Netflix – I particularly loved The Marvellous Mrs Maisel and Better Things. I really enjoyed working with two brand new writers to create a drama for BBC3 – Overshadowed. It was our first short-form drama and was filmed 'vlog' style as if the lead character was filming herself. It's a really important piece which looks at anorexia and it was such an exciting project to work on – a much lower budget than we are used to, but we found an innovative way to film and engage with a new, younger audience. We are developing another project along the same lines.

It's an exciting time to be a creative company in Leeds, with the arrival of Channel 4's HQ set to completely change the production landscape. As a company that's been based in Leeds for many years, what do you hope it will mean for creative businesses there and the region as a whole.
Channel 4's arrival is absolutely fantastic for Leeds. It shows a real commitment to our city and we've already seen positive developments within the indie sector. We formed a consortium as part of the bid process and we've been meeting up regularly as a group of indies to share ideas and support one another. We have a lot to offer and I'm really excited to see what Channel 4 brings to Leeds and seeing the opportunities it creates, not only for the indigenous indies but also for the young people starting their careers in our industry. Hopefully it will stop the drain of talent down south!

Find out more about Rollem Productions on their website.
Pact would like to thank Kay Mellor for taking part in this interview and Rosie Perry for helping to facilitate it.