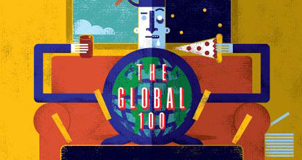 Realscreen is in the process of compiling the Global 100, their annual listing of the top production companies working in non-fiction and unscripted content as named by members of the non-fiction entertainment industry.
Realscreen would like to know which companies you think should make the list. They could be your peers in the production community, or if you're a distributor, they could be the clients whose work and reputations make your job easier. What makes the company you nominate a trusted partner, or an esteemed peer? What non-fiction/unscripted content did this company create over the course of the past year that warrants praise and recognition, and sets them ahead of the pack?
Find out more and contribute your recommendations.
The deadline is Tuesday 15th January.