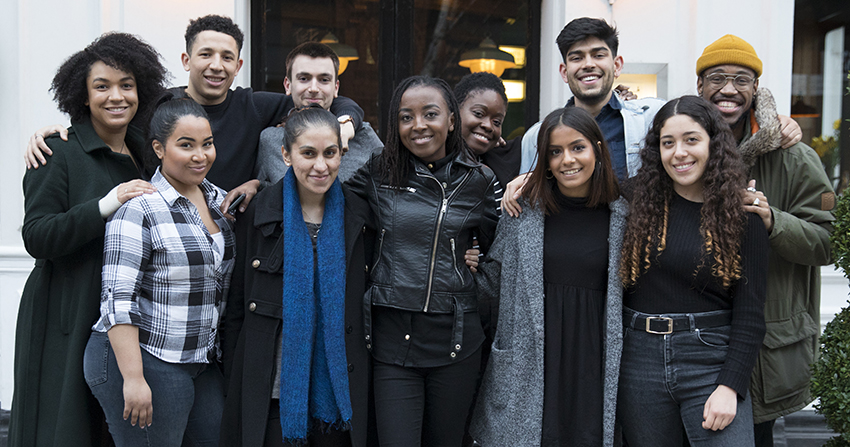 We are delighted to announce that all of this year's Pact Indie Diversity Training Scheme (IDTS) trainees will receive a free subscription to Broadcast magazine, helping them to get up to speed with the latest news and industry opportunities during their six months on the scheme and beyond.
This year's Pact IDTS London trainees will begin their 6-month placements with indies in March, whilst trainees in Scotland will be selected later in the year and begin their placements in June.

The indies taking part this year are: Endemol Shine UK, Fremantle, All3Media, Hat Trick Productions, RDF and Warner Bros. in London; Tern, STV, Raise the Roof, Mentorn (Tinopolis), and Objective in Scotland, with more to be confirmed.

Pact's Head of Diversity, Anjani Patel commented: "The Pact Indie Diversity Training Scheme aims to help individuals from diverse backgrounds take their first key steps in the TV industry. We are delighted that our diversity scheme trainees in London and Scotland will benefit from a free subscription to Broadcast. We all know it's hard to break into and maintain a career in TV, so our aim is to equip our trainees with the tools to survive and thrive. This subscription will really help our trainees to keep abreast of the latest news and developments, and to access important opportunities during the scheme and beyond."

The 2019 London trainees will be announced soon.

Read more about the Pact IDTS here.

If you are an indie based in Scotland and are interested in taking part in this year's Scottish scheme, please contact anjani@pact.co.uk.

Pictured: The 2018 Pact IDTS trainees.