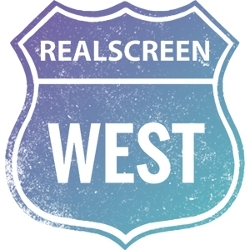 Do you have the next hit TV format?
Realscreen West is delighted to be working in partnership with Armoza Formats to present the next edition of FORMAGINATION, the unique pitch competition for international creativity. Whether you are a professional content creator working in the media industry or an individual from any walk of life with a great idea for a TV show — the competition is open to ANYONE with a format idea!
Taking place during Realscreen West. up to 6 finalists will be selected to pitch live at Formagination on Wednesday 5th June 2019.
Three prizes will be awarded at the live presentation of Formagination at Realscreen West, including a 1st place prize up to US$25,000.
The formats eligible for the competition should include the following criteria:
- Genre: non-scripted format (no scripted formats or children's programming will be accepted, cross genre elements are possible)
- 'Game-changing' Concepts – fresh and creative ideas that create a buzz and stand out, no matter the genre or the type of show it is.
- Unique Format Elements – what are the distinct elements that make up the DNA of your concept? Make sure to highlight what sets it apart from other formats—whether it's the studio, mechanics, set, gameplay, or visual elements.
- Repeatability and adaptability – a truly successful format can sustain multiple seasons across different countries.

Full details about the competition and how to enter can be found here.
The deadline for entries is Monday 8th April.