Tuesday 21st May, 9:30am - 12:30pm, Pact Office (London)

It has never been more important for leaders to internalise and drive with confidence the journey towards real inclusion within their businesses. Whether you are responsible for two people or two hundred, the practices you will learn during our lab will give you the confidence to lead inclusively and get the most from your diverse teams.

FIND OUT MORE AND REGISTER HERE.

Please note: this lab is exclusively for individuals for Pact members.

The lab is designed by Stephen Frost in collaboration with Pact, with a focus on the TV and film business. Stephen Frost and his team specialise in working with clients to embed inclusive leadership in their decision-making. Pact have worked closely with the Frost team to design a programme which takes into consideration the barriers and working practices in TV and film, to create solutions and frameworks specifically tailored to the unique challenges and needs of this sector.

The lab will inspire attendees to bring diversity to the forefront of their long-term strategies both in business and production. It's free to register and you will leave with a pack of information to help you implement the techniques and strategies discussed during the session.

If you have any queries about the lab, please contact Pact's Head of Diversity, Anjani Patel: anjani@pact.co.uk.


More about Stephen Frost: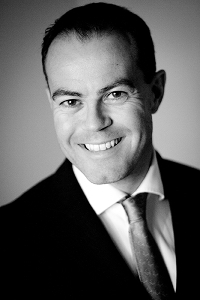 Stephen, a globally recognised diversity, inclusion and leadership expert, founded Frost Included in 2012. He worked in-house at KPMG as Head of Diversity and Inclusion, where he designed, led and implemented the inclusion programmes for the London Olympic and Paralympic Games as Head of Diversity and Inclusion for the London Organising Committee (LOCOG), looking after diversity across a 200,000-person workforce, £2 billion procurement spend, in an 11-million ticket programme and accessibility at 134 venues. He advises the Football Association and HM Government on diversity best practice, and he is a 2012-2014 Visiting Fellow in the Women and Public Policy Program at Harvard's Kennedy School.
Stephen started his career in advertising, where he worked on disability and age awareness campaigns. He was a Hertford College Scholar at Oxford and a Fulbright Scholar at Harvard. He received the 2010 Peter Robertson Award for Equality and Diversity Champions, was named a 2011 Young Global Leader by the World Economic Forum and was recently voted one of the top 100 influential LGBT people in the UK.