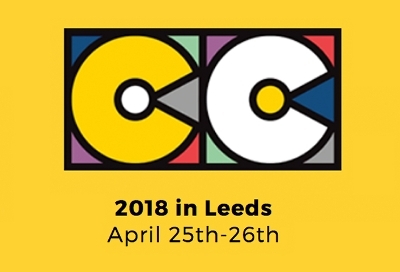 A brand new meeting place for creative media people across the UK will hold its inaugural event at the College of Music in Leeds on Wednesday 25th and Thursday 26th April 2018.

The Creative Cities Convention will be hosted by broadcaster and journalist Kirsty Wark and will provide a platform for anyone interested in the business of content creation and growth across the nations and regions.

And in a unique twist on most media get-togethers, each year the event will feature an Olympic-style pitch from several other big cities seeking to hold the event the following year.

"There is vibrant content production across the UK and this new convention will ensure we have a platform to engage with broadcasters and producers who are creating great content wherever they happen to be based", says Pact CEO John McVay, who is fully backing the CCC, along with Channel 4, the BBC, ITV and Channel 5.

A top line-up of creatives, industry leaders and commentators including Sir Peter Bazalgette, executive chairman of ITV; Peter Salmon, Chief Creative Officer at Endemol Shine Group and Ofcom Director of Standards and Audience Protection, Vikki Cook, will celebrate the richness and diversity of talent and the growth of global production across the UK. Speakers will also examine how the Government's new industrial strategy can benefit the creative industries outside London and reflect on the discussions about Channel 4 increasing its contribution to the nations and regions.

The convention comes at a time when the media has a bigger role than ever to play in improving how diverse audiences across the UK are reached and represented.

"This is the moment when the UK digital media industry comes of age and the Creative Cities Convention is the new platform for that 21st century debate," says new convention chair Ruth Pitt, who was behind the successful N&RM Conference hosted by the University of Salford in Spring 2017. The university's offering this year is restricted to radio so the big broadcasters and UK producers are joining forces to surf the wave of interest in N&R right across the UK with this completely new event.

"Our conference will consider how to seize the opportunities that are right there to be grasped by the industry outside London," says Pitt. "How do we ensure there's enough experienced top talent as production grows? How can we keep and encourage the brilliant young people from all over the UK who are finishing their studies or training courses and looking for work? Where do super-indies fit in? And how can broadcasters embrace the creative content revolution and remain relevant in a world of YouTube and Apple? The Creative Cities Convention will air these issues and a whole lot more."

The Royal Television Society [RTS] is offering a free afternoon of masterclasses for students and apprentices at the Convention. Independent production companies True North and Lime Pictures will field a team each for two interactive sessions called How To Get a Job in TV.

Jennifer Young, Head of ConferenceLeeds, commented: "We are delighted that Leeds has been chosen to host the very first Creative Cities Convention this April, jointly funded by the BBC, Channel 4, ITV, Channel 5 and Pact. The city is already home to BBC Yorkshire and ITV's Leeds Studios, and is an established digital hub with over 3,500 digital and technology companies. This new convention further highlights the Leeds City Region as being a creative powerhouse outside of London, helping to lead the way for innovation in the creative and digital industries in Yorkshire and beyond.

ConferenceLeeds worked closely with the team by arranging a number of site visits to ensure they secured the most fitting venue for their event. Leeds College of Music was ideal, it has recently undergone a revamp of its main performance space, The Venue, by adding a striking rooftop extension offering increased capacity – perfect for the convention!"
Register now
Registrations are now open, and those booking tickets before Saturday 31st March can enjoy the early bird rate of £125.00 incl. VAT.
The ticket price includes the opening session and glitzy evening reception on Wednesday 25th April, and a full day of sessions with learning industry figures, lunch and three networking breaks on Thursday 26th April.