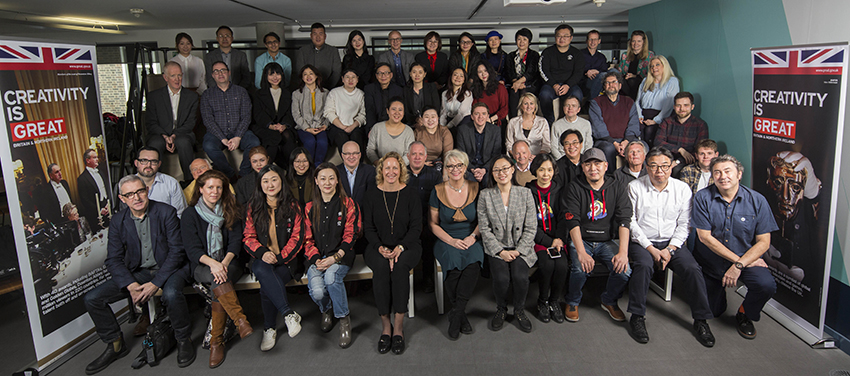 Dozens of leading Chinese and UK television producers fostered new relationships and collaborated on creative TV pitches at the third edition of Pact's UK China Creative Exchange programme in London on Monday (11th March).
Chinese companies Beijing Television Station, Bilibili and Shanghai Animation Films Studios were among those to mix with UK indies, heads of development and commissioning editors during an innovative day of networking, practical exercises and workshop sessions.
The event, supported by the Department for International Trade (DIT) and the Department for Digital, Culture, Media and Sport, saw Chinese and UK attendees form four different teams to develop a format idea based on a 'commissioning brief' set by training organisers Grand Scheme Media.
Participants also had plenty of opportunity to network during the day..
For the rest of their visit until the end of this week, the Chinese delegates are meeting with indies across the UK to share ideas and forge new collaborations. The core concept behind the UK China Creative Exchange is enabling UK and Chinese producers to forge meaningful and lasting relationships.
Pact's Director of Business Development and Global, Dawn McCarthy-Simpson commented: "China is now the second biggest TV market in the world, behind the US, and we want to make sure UK indies have the right skills, training and connections to make the most of the huge opportunity that presents. What's so great about this exchange is that it brings UK and Chinese talent face to face to discuss ideas and what we have in common, but also to learn about differences which may be fertile ground for new creative collaborations."