At a time when greater emphasis is rightly being put on production growth in the nations and regions, a small but steadily expanding indie crowd in Brighton & Hove is doing its best to prove that there's more to the South East than the Big Smoke.
Hove-based Factory Films was founded by Lisa Fairbank and Julie Heathcote in 2012. Having both been successful freelancers with decades of experience between them, they decided they wanted to set up a company in Brighton – where they were both living – and employ the talented creatives who they knew were also jumping on the train to London every morning.
Fast forward to 2018, Factory Films currently has a team of 15 and has won a string of broadcast commissions, including Glyndebourne Opera Cup and I Hate Jane Austen for Sky Arts, The Dog Hotel for W Channel UKTV, What Makes Me Tic for CBBC, and 50 Years of Gay for BBC South East. The company is also having success in the short form realm, creating content for platforms including All4, Comedy Central and BBC3. Pact caught up with Lisa Fairbank to find out about the ups (and downs) of life by the sea - and to get her take on what industry changes would most benefit her business…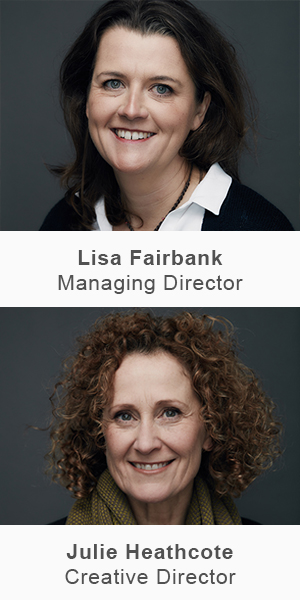 What's the best thing about running an indie in Brighton?
The people. Brighton is full of brilliant, production talent who are prepared to go out of their way to help each other out. And you get to go and have your lunch on the beach and a swim in the sea after work.

And what's the worst?
Not being able to employ all the brilliant telly people who still have to get on a train to London for work every day.

What have been the key challenges you've faced in growing the business, and how have you addressed them?
Stability of work is an issue. Funding development when times are lean. You land a project and that's great, but you never really know where the next one is coming from.

You've had a number of commissions with Sky Arts, including charting the inaugural Glyndebourne Opera Cup earlier this year. Do you feel it is important – particularly for smaller indies - to develop a strong reputation in a particular genre or style of programme-making?
As a smaller indie, you're up against the bigger players with established relationships and reputations. So it makes sense to forge relationships with particular departments and commissioners who know they can rely on you to deliver. The only problem then is when those people move on!

You also produce short content for platforms like Comedy Central, BBC3 and All4. Are these commissions a significant portion of your overall output, and how would a fairer deal for online production – which Pact is campaigning for – benefit your business?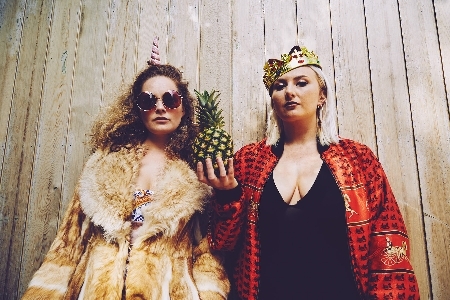 Hugely. Our Bad Snappers series with comedy newcomers Georgie Fuller and Danni Jackson has been seen by millions of viewers globally, it's even been remade in other territories and as things stand we're not benefitting commercially from its success. All content is more or less available "online" - it's not really a fair distinction anymore.

Do you feel like Brighton is benefitting from the increased emphasis on nations and regions production spend, and what more could be done to encourage growth in the area?

I think television production in Brighton is a big success-story - largely because those of us who have committed to living and working here are determined to make it work. Increased regional spend is obviously good, and more indies are setting up here, which is great for our talent base and profile.

If there was one thing you could change about the industry right now what would it be?
I think the freelance culture makes this a hard industry for those starting out who need financial stability. The same goes for working parents, trying to sort out childcare when going from one contract to another. I think that anything that keeps talent in TV allowing them to work more flexibly would be great - it's definitely something we champion at Factory. I'm hoping increased regional presence from Channel 4 will give opportunities to a wider group of people who want to work in our brilliant industry who either can't or don't want to be London based.
And (can I have two?!) budgets. Ever tighter but with the same high production values still required.

Where do you see Factory Films being – in terms of scale and output - in five years' time?
A returnable, distributable, series would be nice!

Factory Films are currently working on their first series for BBC4… watch this space!

Pact is collaborating with the Brighton Production Hub on Friday 11th January 2019 and inviting indies in the city to join us for an afternoon briefing and discussion session. For full details and to register, click here. NB. You do not have to be a Pact member to attend this event.