In this exclusive post for Pact, Jack Sheehan from ROAR explains how his company can act as an ally to producers trying to successfully navigate their project through the confusing – and sometimes overwhelming – world of independent film production…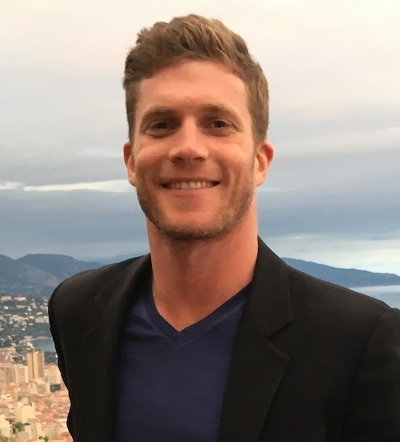 We all know that the world of independent filmmaking is changing rapidly. We see it at every festival we attend and in how we analyze projects in the office at ROAR, where I work. Every new development – be it new technology, a geopolitical situation, or industry-specific innovation - presents both opportunities and challenges for creators: Brexit is set to change access to tax credits and EU production; Disney buying Fox and further studio consolidation is making the big franchises harder to compete with; ever more producers are looking for new jobs in a flooded indie space; Netflix, Amazon, and soon to be Apple, AT&T, and Disney+ are making their exclusive streaming content instantly available on TVs, tablets, and phones worldwide; WGA writers are being forced to leave their agents and fend for themselves; and new format producers like Quibi are entering the market but still remain unproven. It feels like, for now at least, the rate of change will only continue to accelerate and there's little hope of finding a sense of stability.
That's why I believe an advisory consultant to help guide your film project to market can be the best ally in these choppy and confusing waters. ROAR, founded 20 years ago as a fully-fledged management company with literary, talent, music, digital, and strategic corporate investment departments, can offer this to producers. We recently launched a collaboration with Lotus Entertainment, a seasoned production and worldwide sales company responsible for such films as Kidnap starring Halle Berry, Replicas starring Keanu Reeves, and A Hologram for the King starring Tom Hanks. Together, we now bring a combined 50+ years of executive experience to the producers we work with.
With the market in flux, it's more important than ever to have certainty in what your project offers, and the data to back it up. That's why we work with our clients in a range of ways - from script coverage and feedback on commercial viability, right through to analysing the worldwide sales value of attached and target director and talent lists and running worldwide sales estimates. We can also model out film capital structure with inputs provided, with the ability to solve for shared pot or split rights.
We act like an anchor point for producers from which they can launch their projects outwards, with the information and data necessary to confidently take their film to financiers, bring on directors and talent, enter the distribution market, and plainly make the most informed decisions they can for their projects.
Worldwide sales, producing partnerships, and financial investment are also offerings for the right project. If you're interested in finding out more about how we work and what we can do for your project or slate, please don't hesitate to get in contact with me.
By Jack Sheehan, ROAR

Pact member discount
Though their normal retainer is for $5,000 USD per month, ROAR is offering a promotion strictly for Pact members of a flat $5,000 USD per project for a term of three months before consideration of the continual engagement if both parties agree to continue beyond that.
Please contact Jack Sheehan to find out more: sheehan@roar.la.