Pact's Managing Director of Business Development & Global Strategy, Dawn McCarthy-Simpson reflects on the inaugural Pact Content Without Borders event, which brought together 90 producers with 27 broadcasters from across Europe for two days of networking and relationship building in March 2019...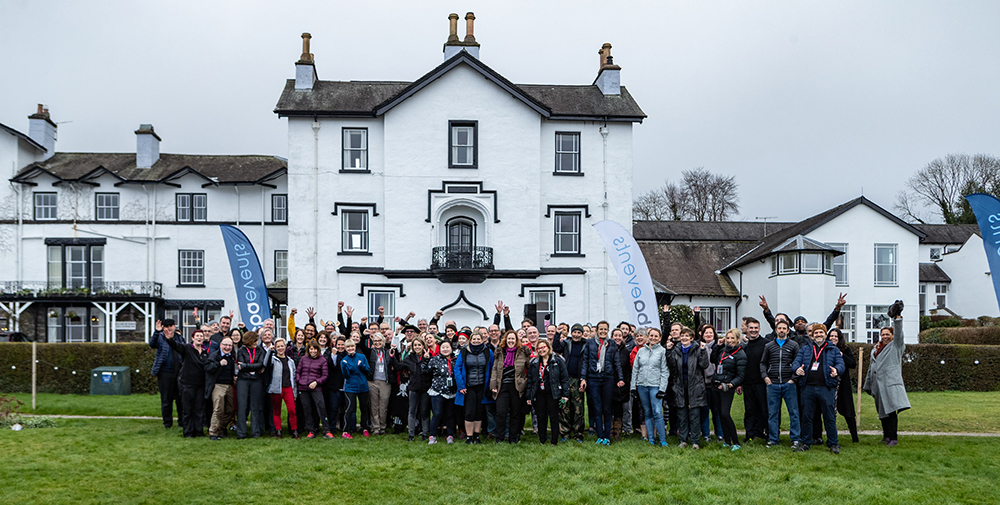 TV has always thrived on an unrealistic deadline. Whether it's 60 minutes to transform a neglected living room into a pillow-filled palace (60 Minute Makeover), or two days to transform a bramble-filled back garden into a landscaped haven (Ground Force), there really is nothing like a challenging deadline to focus the mind and get results (and that's just on-screen!).
And so it was that we gave 90 producers and 27 broadcasters from across Europe a neat 48 hours to make meaningful connections at our Content Without Borders event last week.
The Lake District provided a scenic backdrop for what was intentionally designed to be an informal event with a flexible structure, allowing for pitching opportunities as well as fun activities and casual networking. In the context of Brexit, this was an opportunity for us to show our European partners that UK indies are still keen to do business – regardless of what happens over the coming weeks.
'A great way to get to know UK producers I probably would not have met otherwise. In these days for both sides it is important to create and strengthen personal business links across the Channel.' - Karsten Schrader, Welt in Germany

'For a small company (it was) a rare opportunity to meet influential buyers on a level playing field. Invaluable.' - Rebecca Papworth, CanCan Productions
The clock started ticking from the moment we set off in coaches from Manchester, with only one delegate, Donald Taffner from DLT Entertainment, accidentally left behind at the airport! (Thankfully he was able to catch a cab and arrived in good spirits). By mid-afternoon of Day 1, everyone was installed at the Low Bay Hotel on the edge of Lake Windermere, and we began with introductions from the broadcasters.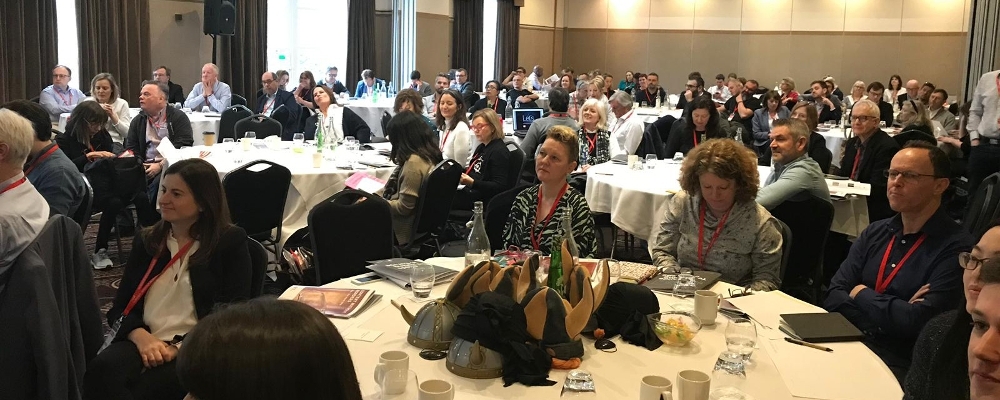 With time being of the essence, doing a further 90 individual producer intros was not an option, so we had planned something much more fun: when delegates originally registered I had asked for their birthday, which allowed me to secretly work out each and everyone's zodiac sign. I had these printed on the name badges and together with Adam Bullmore, MD of October Films, asked people to stand by their Zodiac sign. By way of introduction, we then read out some of the characteristics of each sign, and how they were relevant to working in TV. This proved to be an effective ice-breaker, and useful as a conversation starter throughout the rest of the event as people introduced themselves using their signs!
'An intimate event where everyone felt part of one industry across many European countries...I feel very positive that new business opportunities will come out of it.' - Heile Renner, Parade Media Group

'This was the most unique, productive and global TV networking event I have been to in my 25 years' - Tim Crescenti, Small World IFT
Following introductions, we enjoyed welcome drinks – kindly sponsored by Carl Hall's new company, West One International – and dinner. Not wishing to waste a minute, even meal times were optimised for networking using seating plans designed to ensure people would make new connections each time.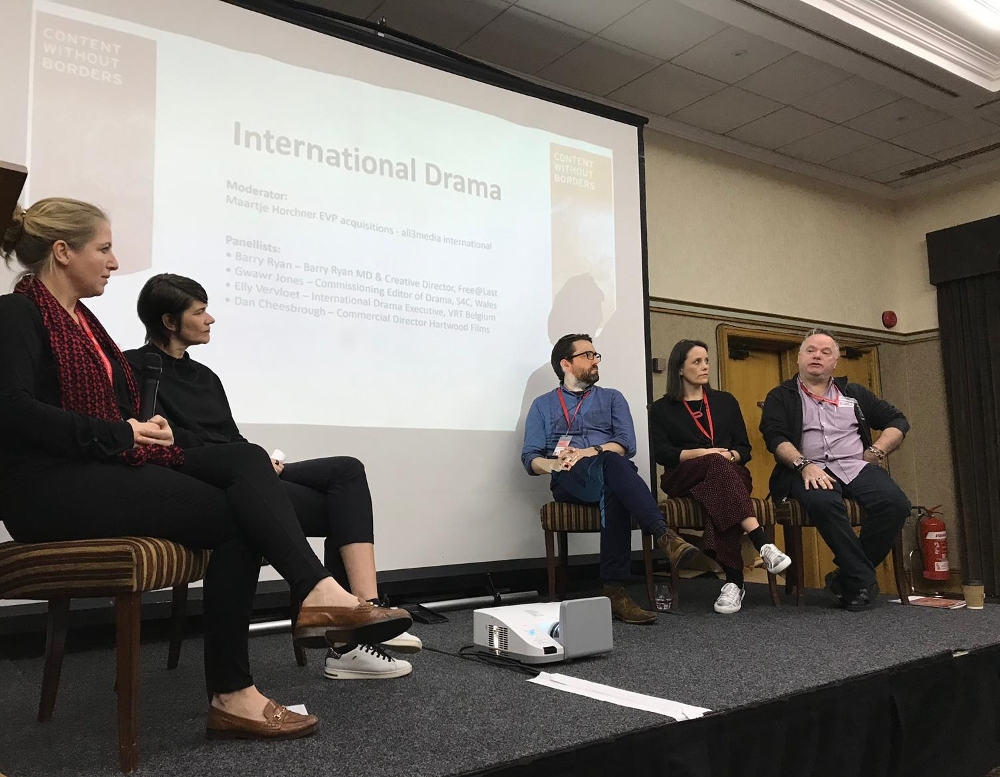 Day 2 kicked off at 8:30am with a scene-setting presentation from David Ciaramella and Ella Turner of K7 Media, all about programming trends around Europe. Each delegate also received a specially commissioned Content Without Borders report about how to sell into different European countries. This was followed by panels exploring what makes international dramas successful (moderated by Maartje Horchner, EVP acquisitions at all3media International), and trends in international formats (moderated by Danny Fenton, CEO of Zig Zag Productions), with panellists including Elly Vervloet, International Drama Executive at VRT Belgium, Dan Cheesbrough, Commercial Director at Hartswood Films, Ole Hedemann from NRK (Norway) and Caroline Roberts–Cherry, CEO of Saffron Cherry Productions.
Now approaching 24 hours into the event, producers and broadcasters sat down face to face for a series of round table briefings and no less than 450 one-to-one meetings – an invaluable opportunity to share their ideas and hear feedback.
'Best conference I have been on in terms of organisation, location and ability to really get to know broadcasters and other indies in a really intimate way' - Sarah Cunliffe, Big Wave Productions Ltd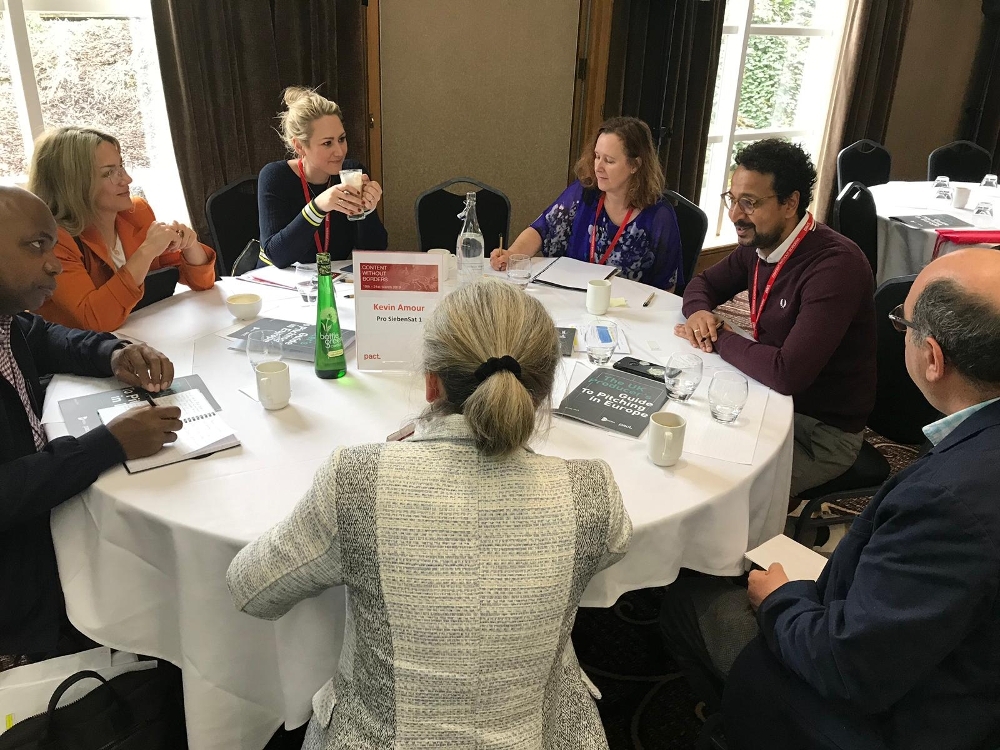 By 3:00pm, producers and commissioners alike were in need of a break and some fresh air. Knowing how competitive telly-folk are, we decided to make the most of being in the Lake District by arranging a dragon boat race on Lake Windermere. True to form, our delegates couldn't wait to get out on the water. (Pre-race bonus points went to Carl Hall and Ieva Balciute from West One International who showed up in full pirate regalia!)

Four boats of 18 were formed – two Viking boats and two Pirate boats - each with a team captain. I was in the Viking team helmed by Cecilie Olsen from ITV studios – who, helpfully, really is a Viking! In fact, the majority of our boat was filled with those who had travelled from Scandinavian territories.

It was great to see teams made up of all different nationalities working together and having a good time. After a few practices and three races, the eventual winner was the pink Pirate Boat. During dinner we gave out awards and let's just say the winning team was rather happy (video evidence below).

The following morning, with less than 5 hours of the event to go, we started with a panel on co-productions and pre-sale structure in factual programming (moderated by Jonathan Hewes of Pioneer Productions) which included a range of case studies from France TV, Icon Films, Welt (Germany) and Drive Media Rights.
'I went away full of new contacts and friends! Sign me up for the next one!' - Georgina Hurcombe, Lovelove Films
Keen to squeeze every last drop of opportunity out before the 48 hours were up, we then facilitated a further 250 one-to-one meetings and more broadcaster briefings, before everyone gathered together one last time for wrap-up and goodbyes. This would be the part on the TV show when the final reveal takes place; when the dreary-looking images of the 'before' are juxtaposed - by the magic of editing - with the shiny new 'after' shots. Unfortunately, there's no easy way for us to demonstrate the new connections and creative ideas that were borne out of our 48 hours in the Lake District, we'll just have to wait and see what happens over the coming weeks and months. But our European friends will have been left in no doubt that UK indies remain international in outlook and as eager as ever to do business.

By Dawn McCarthy-Simpson
Managing Director of Business Development & Global Strategy, Pact
We would like to thank all of our delegates for attending with open minds and enthusiasm.
Content Without Borders wouldn't have been possible without the following people:
Advisory group:
all3media international
Arrow Media
Heroes Productions Ltd
October Films
Pact
Zig Zag Productions Ltd
Thank you to DIT & DCMS for providing match funding and for helping to organise the event:
Mike Bartley
Head of Creative & Consumer DIT

Ross Lewis
Senior Account Manager,
Screen & Publishing, DIT
Panel Producer
Tony Humphries
Screen Specialist, Creative Content, DIT