< Go back to events listing
Pact Inclusive Leadership Lab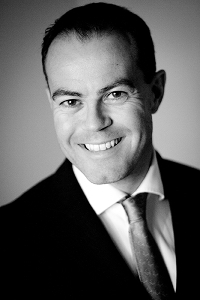 Stephen Frost and his team specialise in working with clients to embed inclusive leadership in their decision-making. Pact has worked closely with the Frost team to design a programme specifically tailored to the unique needs and challenges of TV and film.
The lab aims to help leaders to:
• Reframe 'diversity' and understand the rationale and benefits of creating diverse and inclusive teams and organisations
• Understand and tackle their own unconscious bias
• Embed inclusion in decision-making
• Understand the framework necessary to create your own diversity strategy
• Design, articulate and own actions that will make a difference
• Embed diversity and inclusion in production
We recommend booking early as places are limited, and are allocated on a first-come, first served basis.

More about Stephen Frost
Stephen, a globally recognised diversity, inclusion and leadership expert, founded Frost Included in 2012. He worked in-house at KPMG as Head of Diversity and Inclusion, where he designed, led and implemented the inclusion programmes for the London Olympic and Paralympic Games as Head of Diversity and Inclusion for the London Organising Committee (LOCOG), looking after diversity across a 200,000-person workforce, £2 billion procurement spend, in an 11-million ticket programme and accessibility at 134 venues. He advises the Football Association and HM Government on diversity best practice, and he is a 2012-2014 Visiting Fellow in the Women and Public Policy Program at Harvard's Kennedy School.
Stephen started his career in advertising, where he worked on disability and age awareness campaigns. He was a Hertford College Scholar at Oxford and a Fulbright Scholar at Harvard. He received the 2010 Peter Robertson Award for Equality and Diversity Champions, was named a 2011 Young Global Leader by the World Economic Forum and was recently voted one of the top 100 influential LGBT people in the UK.
If you would like more information please contact Pact's Head of Diversity, Anjani Patel: Anjani@pact.co.uk.